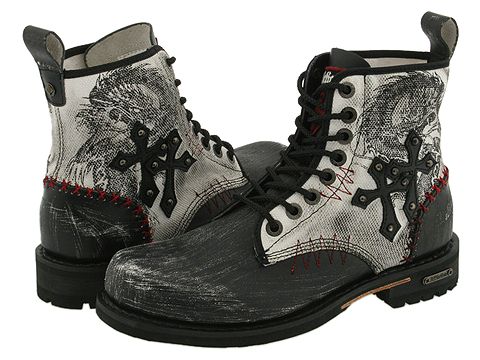 So I have a few fetishes in this world. Of course I have your average ones...feet, strappy shoes, tiny asian pool boys. Just kidding...feet are gross.
Anyway, I do have some legit fetishes...belts, wallets and of course, boots. OK, strappy shoes too.
Just got these bad boys for a sick discount and
I'm loving
them. Rock n roll through and through. They're made by Affliction, dawning the ever so creative name: Dragon Boot.
They kick ass and they are really comfortable. Highly recommended from Snake Child for the rock enthusiast in your life looking for new shit kickers.